The latest news stories across the state of Oregon from the digital home of the Oregon coastal cities, OregonBeachMagazine.com
Friday, June 18, 2021
Oregon Beach Weather
Today– Mostly sunny, with a high near 66. Windy, with a north wind 16 to 23 mph, with gusts as high as 37 mph.
Saturday– Sunny, with a high near 68. Windy, with a north northwest wind 7 to 12 mph increasing to 17 to 22 mph in the afternoon. Winds could gust as high as 36 mph
Sunday– Sunny, with a high near 70. Windy, with a north northwest wind 10 to 15 mph increasing to 17 to 22 mph in the afternoon. Winds could gust as high as 36 mph.
Monday– Mostly sunny, with a high near 72.
Tuesday– Mostly cloudy, with a high near 64.
Oregon reports 300 new confirmed and presumptive COVID-19 cases, 1 new death
There is one new COVID-19 related death in Oregon, raising the state's death toll to 2,745. The Oregon Health Authority reported 300 new confirmed and presumptive cases of COVID-19 bringing the state total to 205,988.
The new confirmed and presumptive COVID-19 cases reported today are in the following counties: Baker (6), Benton (5), Clackamas (22), Clatsop (6), Columbia (8), Coos (2), Crook (2), Curry (7), Deschutes (11), Douglas (15), Harney (5), Hood River (1), Jackson (14), Jefferson (3), Josephine (15), Klamath (5), Lane (26), Lincoln (7), Linn (18), Malheur (5), Marion (27), Morrow (2), Multnomah (35), Polk (10), Umatilla (20), Union (1), Wasco (2), Washington (17) and Yamhill (3).
Oregon Health Authority launches new version of vaccination metrics dashboard
Today, OHA launched a new version of its vaccination metrics dashboard. Changes include race and ethnicity vaccination rates released at the regional level and age groups for 60 years and older reported as 10-year groups. New graphs now include people remaining to reach 65% vaccinated in each population, by age group and county as well as by race and ethnicity and region. You can also view data over time by date of first dose to understand vaccination uptake, or by date of last dose to understand when the vaccination series was completed.
Check out this new version here.
Vaccinations in Oregon
Today, OHA reported that 16,106 new doses of COVID-19 vaccinations were added to the state immunization registry. Of this total, 8,643 doses were administered on June 16 and 7,463 were administered on previous days but were entered into the vaccine registry on June 16.
The seven-day running average is now 15,444 doses per day.
Oregon has now administered 2,415,419 first and second doses of Pfizer,1,692,352 first and second doses of Moderna and 160,253 single doses of Johnson & Johnson COVID-19 vaccines.
As of today, 2,340,646 people have had at least one dose of a COVID-19 vaccine and 2,077,399 have completed a COVID-19 vaccine series. The number of adult Oregonians needing vaccinations to reach the 70% threshold is 55,697.
A daily countdown can be found on the OHA vaccinations page
Cumulative daily totals can take several days to finalize because providers have 72 hours to report doses administered and technical challenges have caused many providers to lag in their reporting. OHA has been providing technical support to vaccination sites to improve the timeliness of their data entry into the state's ALERT Immunization Information System (IIS).
To date, 2,910,285 doses of Pfizer, 2,205,820 doses of Moderna and 299,000 doses of Johnson & Johnson COVID-19 vaccines have been delivered to sites across Oregon.
These data are preliminary and subject to change. OHA's dashboards provide regularly updated vaccination data, and Oregon's dashboard has been updated today.
COVID-19 hospitalizations
The number of hospitalized patients with COVID-19 across Oregon is 151, which is 11 fewer than yesterday. There are 37 COVID-19 patients in intensive care unit (ICU) beds, which is no change from yesterday.
The total number of COVID-19 positive patient bed-days in the most recent seven days is 1,151, which is a 13.3% decrease from the previous seven days. The peak daily number of beds occupied by COVID-19 positive patients in the most recent seven days is 174.
The total number of patients in hospital beds may fluctuate between report times. The numbers do not reflect admissions per day, nor the length of hospital stay. Staffing limitations are not captured in this data and may further limit bed capacity. More information about hospital capacity can be found here.
LOCAL HEADLINES:
Clatsop County Addressing Affordable Housing
Clatsop County is s addressing the situation and moving forward with a strategy to support new affordable housing projects.
READ REPORT HERE: https://www.co.clatsop.or.us/sites/default/files/fileattachments/county_government/page/11631/clatsop_co_housing_strategies_report_jan19.pdf
The county and cities completed a housing study in 2019 that recommended the county address an affordable housing shortage by doing more to support diverse housing at higher densities and control vacation rentals.
Since then, the county and cities have grappled with how to balance the growth in vacation rentals as the North Coast becomes a more popular tourist destination, but little progress has been made. Meanwhile, homebuying has surged during the coronavirus pandemic as more people have flocked to the coast, further intensifying the issue.
"As staff has been discussing this topic, we've really been reflecting upon a role for the county that would be timely, that would be effective and then ultimately would be successful in facilitating new affordable housing stock in the county," County Manager Don Bohn said during a work session of the Board of Commissioners on Tuesday.
"Here in Clatsop County, as you know, the county does not have any affordable housing staff, we don't develop housing, we don't maintain affordable housing. And if you look at the full range of 36 counties, counties do it differently. Sometimes housing authorities fall within counties and then they also have housing departments that do more discretionary public housing development with nonprofit and private partners," he said.
"You have somewhere the housing authority is the only housing resource. And what we have here is we have a consortium of multiple counties through NOHA (Northwest Oregon Housing Authority) who is providing federal housing programs and also owning and maintaining a housing stock over those three counties."
The county hired Angelo Planning Group, a Portland consulting company, in December to facilitate meetings with housing stakeholders, including cities and nonprofit housing developers.
Bohn said the purpose of the meetings was to identify a set of high-priority action items.
"So our question to stakeholders and partners was, 'What can the county do to move the needle on housing?'" he said. "And knowing that we have limited resources and, frankly, we have limited expertise in housing development."
There were five suggestions, and fundamentally, Bohn said, there was a desire for the county to act as an advocate and a convener.
Bohn laid out the suggestions to county commissioners.
One of the most vital resources the county can bring to the table is land, Bohn said. He shared options that are available for potential affordable housing development in Astoria and Warrenton.
Beyond that, he said, the county will work with cities and review codes, zoning requirements and other regulations that impact affordable housing development.
"And then it's to play this continual role as we move forward to have long-standing reciprocal relationships with these nonprofit housing providers so that we can have a steady stream of projects within the county," Bohn said. "Because this isn't a one-time challenge. This is an ongoing, sustainable challenge of building additional units overtime.
"We're also fortunate that some of our nonprofit partners, like CBH (Clatsop Behavioral Healthcare), are also going to be getting into the housing business, which is great. And their focus is really on permanent supportive housing, which fits a very important niche. But it's going to take all of us to do our small part to make a difference that the community needs."
As far as who will facilitate the work on behalf of the county, Bohn said there are several different options, including funding a position at the Northwest Oregon Housing Authority that focuses specifically on housing development in Clatsop County. The housing authority provides critical housing assistance to low-income residents in Clatsop, Columbia and Tillamook counties.
"Whether that is ultimately an idea that has legs is not fully developed yet, but that's one of the options," Bohn said. "The other option is that we hire a county staff to facilitate these kinds of partnerships or a consultant. So there's a number of options and we're still working through that."
County commissioners were supportive of the framework. Commissioner Lianne Thompson said she would like the board to have a role in the process and serve on an advisory committee for the work.
Bohn said that while he does envision an advisory committee for ongoing collaboration, he wants to get the ball rolling.
"And again, we just need to put the shovel in the ground from my perspective and just start this process, because there is muscle memory that is important to these affordable housing projects," he said. "And we just don't have that muscle memory right now because we haven't done it together. And so I think staff is just eager to get the process started."
Commissioner Pamela Wev said she liked the idea of the county being an ambitious convener.
"I've been real disappointed after we did the housing study, which remember was half-funded — 50 grand from the county and 10 (grand) from each of the cities — and I have seen very little results coming from that, including from our standpoint," she said.
Thompson was also happy to see movement.
"County manager, assistant county manager, thank you for this work," she said. "It's inspiring. It's hopeful. We are getting in the game. As Commissioner Wev points out, we had a housing study. The board that existed then was unwilling to have a commission be involved with that. So it really kind of cut the legs off. Now you're putting the wheels back on the bus. So we're going to get on the road.
"Now where we go and how much horsepower we have — if I can continue the metaphor — we'll see. But we're in the game. We're in the game long term. We're in the game to build capacity locally, regionally, across the state. We're well begun."
Child Rescued At Cannon Beach
A child was airlifted to the hospital on Thursday after a water rescue on the Oregon coast near Haystack Rock.
Cannon Beach firefighters said the child was pulled out by the tide near Haystack Rock.
Crews from Seaside and the Coast Guard helped in the search using jet skis and a helicopter.
They found the child who was Life-Flighted to the hospital.
There is no word on the child's condition at this time. Cannon Beach Fire wants to remind people the ocean currents are unpredictable and can take a person out in a matter of seconds.
AROUND the STATE of OREGON
Oregon Experiencing An Increase In Traffic Fatalities
Oregon is experiencing an increase in traffic fatalities compared to the same time last year, with a 32% increase, according to preliminary data. As of June 14, 229 traffic deaths were reported statewide compared with 173 over the same period in 2020.
As traffic volumes return to normal and summer travelers start heading out, it may be time to brush up on basic rules of the road – all aimed at getting us where we're going safely.
Traffic volumes across the state are approaching 2019 levels after falling sharply in the beginning months of the pandemic. And summer is traditionally a busy travel season.
Everyone should:
Plan ahead to avoid the frustration of unplanned delays and construction projects.
Know and follow traffic laws.
Be aware of surroundings.
Pay attention to weather and road conditions and drive accordingly.
Put cell phones on do not disturb (i.e., don't use it while driving).
Focus on the important task at hand: walking, rolling, biking or driving.
Please Drive Safe!!
One of Portland's Entire Officer Units Resigns
A team of 50 police officers who serve on a specialized crowd-control unit in Oregon and respond to Portland's ongoing, often violent protests have resigned en masse after a team member was indicted on criminal charges.
During a Wednesday night meeting, officers, detectives and sergeants on the Rapid Response Team voted to resign from the team because of a perceived lack of support from City Hall and from the district attorney over the past year, according to the mayor's office and officers.
The move by officers to disband their own team came a day after Officer Cody Budworth was indicted and accused of fourth-degree assault stemming from a baton strike against a protester last summer.
"I don't think it is just an indictment that caused this to happen, I think it is a very long complicated history of things that have gone on over the last 14 months," Acting Portland Police Chief Chris Davis said.
Davis said that while the officers on the unit have "left their voluntary positions and no longer comprise a team," they will continue with their regular assignments.
The Rapid Response Team is an "all-hazard incident" unit that responds to natural or man-made disasters, large-scale searches and, most recently, public order policing or riots. Members of the team are trained in advanced skills related to crowd management, crowd psychology and behavior, team formations and movements, the use of enhanced personal protective equipment, use of force, and de-escalation and arrests.
Last summer, when Portland became the epicenter of Black Lives Matter protests following the murder of George Floyd, the team was on the front lines.
Many demonstrations devolved into clashes with officers late at night, and at times ended with vandalism, property damage and fires. The crowd-control team was the unit often directed to disperse groups after police declared unlawful assemblies or riots.
"Our entire organization has been put through something none of us have ever seen through our careers — and at a level and intensity that I don't think any other city in the United States has experienced," Davis said.
In late October, the president of the police union, the Portland Police Association, sent the mayor and police chief a letter, urging both to "stand up and publicly support Police Bureau members who voluntarily serve on the Rapid Response Team."
"Our RRT members do not volunteer to have Molotov cocktails, fireworks, explosives, rocks, bottles, urine, feces and other dangerous objects thrown at them," wrote Daryl Turner, then-president of the union. He noted that the team members volunteer for the work without any specialty pay.
On Thursday, Davis acknowledged that members of the team have been exposed and subjected to "unbelievable things" in the past 14 months, including ongoing protests, increased violence and the pandemic.
"I understand that those are very complex issues, but I also understand their perspective," Davis said about the team's decision. "If you put a human being through what they went through, that takes a toll."
While protests have significantly decreased in the city, there are still small protests by self-described anarchists in contained areas of Portland.
Davis said in the event there's a declared riot in the coming days, there will still be a police response from other officers within the bureau "with as close to adequate resources as we can get."
Portland Commissioner Jo Ann Hardesty, who has led efforts to defund the police and proposed disbanding the team last fall, said that the "resignations are yet another example of a rogue paramilitary organization that is unaccountable to the elected officials and residents of Portland."
"Earlier this week, for the first time in Portland's history, an officer from PPB's Rapid Response Team was charged with a misdemeanor for assaulting a photojournalist during a protest last summer," Hardesty said. "Ironically, we now see some PPB officers engaging in the act they showed so much disdain for last summer by staging their own protest."
From May 29 through Nov. 15 last year, during the height of the social justice protests in Portland, the city's police used force more than 6,000 times, according to a U.S. Department of Justice report.
Budworth marked the first Rapid Response Team officer to face criminal prosecution stemming from force used during a protest. The police union has called the prosecution politically driven, and said Budworth's baton "push" to a woman's head was accidental.
Also this week, authorities said a Portland Police Bureau detective is under review by the Oregon Department of Justice for possible criminal charges related to use of force at last year's racial justice protests.
"I have confidence that the (Portland Police) Bureau will continue their mission to maintain public safety," Multnomah County District Attorney Mike Schmidt said Thursday. "In the meantime, my office will continue to focus on the fair and just prosecution of criminal matters."
Blood Bank Supply Low
Bloodworks Northwest says the supply of Type O blood has dropped to its lowest level since the pandemic began. Bloodworks said the supply has fallen 50% in the past few months.
Overall, the supply of all blood types is down 45% The blood bank suspects lingering confusion over donor eligibility after receiving the COVID-19 vaccination, warmer weather leading to "now shows" and increased usage are to blame.
Effort To Remove Four Hydroelectric Dams On The Klamath River Cleared Another Regulatory Hurdle
The effort to remove four hydroelectric dams on the Klamath River cleared another regulatory hurdle Thursday after the Federal Energy Regulatory Commission allowed the dams' original owner to exit its license to operate the facilities.
Specifically, FERC accepted a joint application to transfer the dams' license from PacifiCorp to the Klamath River Renewal Corporation and the states of Oregon and California. Following the successful surrender of the license (which is its own separate FERC process), KRRC, a nonprofit, will direct contractors to remove the dams and restore the river within the reservoir footprints.
The Klamath dam removal effort hit a permitting roadblock last July, when FERC partially denied and partially accepted the license transfer application. Their decision required PacifiCorp to remain on the dam license during the removal, which the utility said went against a core tenet of the Klamath Hydroelectric Settlement Agreement.
State And Federal Eviction Moratorium Set To Expire At The End Of June
With the state and federal eviction moratorium set to expire at the end of June, Oregonblawmakers are hastily working on an amendment to keep financially struggling tenantsbbhoused and avoid mass evictions next month.
The proposed "Safe Harbor" amendment on Senate Bill 278 would "pause" rental evictions for 60 days for tenants if they provide proof that they've applied for rental assistance. The state currently has $200 million, in federal aid, in the state's rental assistance fund to help both tenants and landlords.
Another round of funding is expected to be available this fall. So far, officials from the Oregon Housing and Community Services said more than 16,600 households have started or completed the application to get rental assistance.
People in Oregon Receiving Unemployment Benefits Face Deadline
People in Oregon who are receiving unemployment benefits face a deadline this Saturday. They need to be signed up for the iMatch Skills job search program.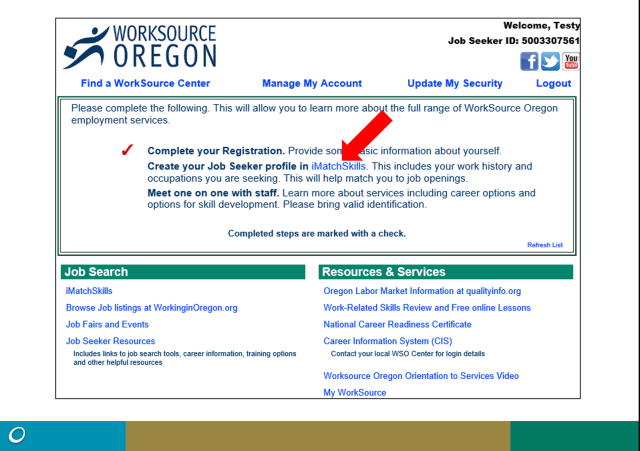 The Oregon Employment Department is bringing back requirements that were relaxed during the pandemic. That includes proving that they're looking for work. By September 5th, all of the requirements that were in place before the pandemic will be in place again.
Oregon Man Pleads Guilty To Swindling Millions In Pandemic Loans
A Lebanon, Oregon man has pleaded guilty to multiple charges after he took advantage of COVID-19 relief programs from the Small Business Administration and pocketed millions of dollars for personal use.
Andrew Lloyd, 51, pleaded guilty to bank fraud, money laundering, and aggravated identity theft, according to a release from the U.S. Attorney's Office, District of Oregon.
Authorities say he applied for both Economic Injury Disaster Loans (EIDL) and the Paycheck Protection Program (PPP) at several financial institutions, starting in April 2020. These programs were created by the federal CARES Act to provide emergency financial relief to Americans amid the coronavirus pandemic. He used numerous business names as well as information from relatives and business associates without their consent, according to the US Attorney's Office.
Of the nine PPP loans Lloyd applied for, six were accepted, totaling a payout of more than $3.4 million. He also received an additional EIDL for $160,000. Authorities say Lloyd used the money to buy real estate and invested in securities, including putting nearly $2 million in an E-Trade account and buying more than 15,000 shares of Tesla, Inc.
Authorities seized Lloyd's brokerage account in January of this year. In March, agents also seized another account that held more than $660,000 in securities and cash. "The securities and cash seized from Lloyd's accounts are presently valued at more than $11 million," according to the US Attorney's Office.
On January 5, Lloyd was charged with wire fraud, bank fraud, and money laundering. Later, on June 6, he was charged with superseding criminal information with bank fraud, money laundering, and aggravated identity theft.
After pleading guilty, part of his agreement includes paying more than $3.6 million in restitution to the US Treasury Department. He also forfeited the $11+ million in cash and securities, as well as the 23 properties he acquired with loan funds.
Lloyd will be sentenced on September 9.
Authorities noted that an accomplice of Lloyd's, identified as Russell Schort of Myrtle Creek, was charged alongside Lloyd for similar conduct. He is expected to plead guilty on July 1.