The latest news stories across the state of Oregon from the digital home of the Oregon coastal cities, OregonBeachMagazine.com
Friday, September 16, 2022
Oregon Beach Weather
Waldport Area Meals On Wheels Desperately Needs Volunteers
A shortage of volunteers has spurred an urgent call for more helpers – and possibly put the viability of the operation into question. More than 60 people from Yachats to Seal Rock and up Oregon Highway 34 depend on Meals on Wheels to provide warm mid-day meals three times a week.
Based at the Waldport Community Center, the agency overseeing Meals on Wheels has "a concern about the sustainability of the program," said program director Randi Moore with the Oregon Cascades West Council of Governments.
The meals program is the largest offered in the region by the Albany-based organization, serving seniors over 60 years of age and their spouses with both on-site meals and home delivery in Lincoln, Linn and Benton counties. People with disabilities who are under 60, and Native Americans over 55 are also eligible.
The Waldport operation maintains sit-down service on Mondays and Fridays; Wednesday service will be available in October when the weekly outdoor market ends. Home delivery is provided to recipients on Mondays, Wednesdays and Fridays. Recipients are asked to donate what they can, if anything, to help offset costs.
"Without our dedicated volunteers it would be impossible to pay for the work force hours needed to package, serve and deliver the 11,552 meals that were provided" by the Waldport site in fiscal 2021-22, Moore said. Federal and state funding sources, she said, cover only a part of the ongoing cost of operating Meals on Wheels.
After a Yachats volunteer described the Waldport operation as "desperately short of volunteers" on social media, Waldport site manager Nicole Person said she needs two types of volunteers — delivery drivers and kitchen staff.
"Volunteers in the kitchen portion out the meals, pack them for each consumer and then plate the hot entrees in trays for delivery by the drivers," Person said in an email. Then, "we prepare for dining room service … and bring the food out to our diners. And then we clean up."
Person said she needs two kitchen workers for each of the three days Meals on Wheels serves. Volunteers arrive between 9-9:30 a.m. and can expect to be done by 12:30-1 p.m. Drivers are also wanted for three different routes to deliver meals on Mondays, Wednesdays and Fridays. Volunteers can pitch in for one day, two or all three.
People interested may call Person at 541-563-8796. She said she's at the Waldport Community Center, 265 N.W. Hemlock St. from 7:30 a.m. to 1 p.m. Mondays and Fridays.
In addition to the Waldport operation, the Lincoln County program also includes sites in Newport, Toledo, Siletz and Lincoln City.
State Informed That Owner Of Astoria's Historic Tourist No. 2 Ferry That Collapsed Has Died
The Department of State Lands has been informed by an attorney that Christian Lint, the owner of the historic Tourist No. 2, has died.
The ferry took on water and partially sank near the Sixth Street viewing platform in late July. The state announced in August that it would seize the vessel and pursue enforcement action to try to recover some of the costs.
The ferry was crushed in place and removed from the water this month. The state estimates the removal cost at more than $1 million.
A reminder that THIS
The Newport Chapter of the Surfrider Foundation is hosting 5 beach cleanup sites. Thanks to support from our partners at @Stasherbag, the first 50 volunteers to arrive will receive a free, reusable Stasher bag to take home.
Click on any of the sites below to register on the SOLVE website:1. Yaquina Bay State Park2. Nye Beach Turnaround3. Agate Beach State Park4. Beverly Beach State Park5. Otter Rock/Devil's PunchbowlThe Oregon Coast Aquarium is hosting a beach cleanup site at South Beach State Park. We have very low enrollment numbers for the Otter Rock site, please consider signing up to volunteer!
Saturday, September 24th @ 9 am
Join us for a Highway 101 cleanup in partnership with the Oregon Hang Gliders Association on Saturday, September 24th from 9 am to 11 am! Volunteers are needed to pick up trash along a two-mile section of Highway 101 north of Newport starting at the Moolack Beach Parking area. Volunteers are asked to bring clothing appropriate for the weather, a trash grabber, and reusable gloves if they have them. Surfrider provides bags, single-use gloves, grabbers, and a high visibility vest. Thank you all!
Megan Hoff, Volunteer |Beach Cleanup CoordinatorNewport Chapter of Surfrider Foundationbeachcleanups@newport.or.surfrider.org
OTHER INFO: https://www.solveoregon.org/
2022 Cruz the Coos – Car Cruise and Show & Shine
The Coos Bay-North Bend Rotary Club is proud to present the Annual Cruz the Coos and Show 'n Shine as part of the Bay Area Fun Festival. Cruz the Coos is one of the longest-running and largest classic car cruises on the Oregon Coast. It runs through the streets of downtown Coos Bay and is enjoyed by thousands of spectators.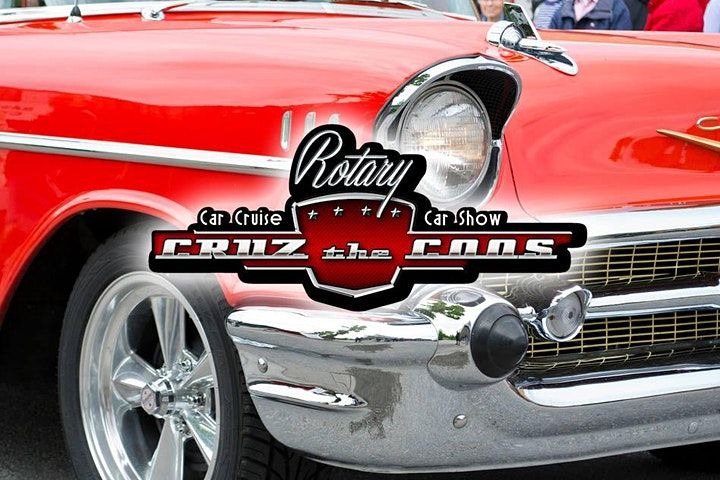 The Show 'n Shine is an opportunity to see vintage cars and trucks that have been beautifully restored. Talk with the owners and visit restaurants and amenities offered at The Mill Casino Hotel and RV Park. Proceeds generated from entry fees are put to use by the Rotary club to fund projects throughout the area including scholarships, humanitarian efforts, and other non-profit organizations in the community.
While you're in the area, enjoy the Bay Area Fun Festival, one of the largest festivals on the Oregon Coast. The festival not only features the Cruz and Show 'n Shine but the Prefontaine Memorial 10K Run, Street Vendors, a parade, and much more. MORE INFO: https://allevents.in/north%20bend/2022-cruz-the-coos-car-cruise-and-show-and-shine/10000258289158827
Northwest Fire Weather Summary
A frontal system will bring rain into Western Washington and Northwest Oregon on Friday. This also means gusty westerly winds east of the Cascades in the Columbia River Gorge, the Columbia Basin, and some spots in Central Oregon. Winds will decrease in most areas on Saturday and temperatures will continue below normal with humidity above normal.

Fire danger will continue decreasing across the geographic area through the weekend. With cooler weather in store and high humidity most areas, the risk of large, costly fires is also dropping below average for the weekend and into the new week.
Cedar Creek Fire
Cedar Creek. . 15 miles E of Oakridge, OR.Start 8/1. . Cause: Lightning. 93,109 acres (+523). 0% containment. Timber. Moderate fire behavior. Evacuations in effect. Road, trail and area closures. The fire remains active, mostly burning with low to moderate intensity on the perimeter where fuels and topography are conducive and in the center of the fire within a large pocket of unburned fuels. Some spotting and torching is occurring in the East Zone carried by westerly winds.
Although fire behavior has calmed considerably since last weekend, fuels are still dry and fire behavior could increase under the right conditions. Smoke will continue to linger through the week, impacting air quality.
Oakridge Community Meeting: A community meeting for the communities of Oakridge and Westfir is scheduled for Saturday, September 17 at 11 am at the Oakridge High School Auditorium. The meeting will also be streamed on Facebook Live. https://www.facebook.com/events/462741735787657
Rum Creek Fire
Rum Creek. 14 miles NW of Grants Pass, OR. Start 8/17. Cause: Lightning. 21,347 acres (+0). 83% containment. Timber. Minimal fire behavior. Road, trail and area closures.
High relative humidity and moderate temperatures continue to keep fire activity low on the Rum Creek Fire. Dead fuels are gradually absorbing moisture from the air, making them less likely to burn. Similar weather and fire behavior are expected to last into next week, with a chance of rain this weekend.
No significant fire activity was reported Wednesday although residual fuels continued to burn. A helicopter reconnaissance flight checked remote areas of the fire's interior, with a similar flight planned today. Resources completed repair work on contingency lines south of Galice Road and Bear Camp Road toward Chrome Mountain. Resources are shifting from that area to other parts of the fire where repair work remains to be completed.
Fire personnel aim to complete waterbars and other soil stabilization work before heavy fall and winter rains arrive. Surplus resources are being released to other fires or home. Acreage has not increased for several days, and containment has risen to 83%. The uncontained section of the fire perimeter is adjacent to the Rogue River on the north side of the fire. Limited mop up is being done there due to extensive hazards to firefighters including very steep slopes, falling trees and rolling rocks.
Double Creek Fire
Double Creek. 10 miles SE of Imnaha, OR. Start 8/30. Cause: Lightning. 157,088 acres (+0). 24% containment. Timber. Moderate fire behavior. Road, trail and area restrictions. This team is also managing Nebo, Sturgill, Goat Mountain One and Goat Mountain Two incidents. The Wallowa County Sheriff's Office rescinded all evacuation levels yesterday after reviewing the increased containment level on Double Creek Fire, progress made on the fires in Eagle Cap Wilderness, and moderating weather.
The thunderstorms, and associated lightning, that passed through the area on Tuesday resulted in three new fire starts. Initial attack responded to two fires south of the Double Creek Fire yesterday and one to the north.
Pacific Northwest Team 2 is committed to supporting initial attack in the region and will continue to monitor the area for any new starts in the coming days. There will be a community meeting to discuss the Double Creek, Sturgill, Nebo, and Goat Mountain 2 Fires on Friday, September 16 at 6 p.m. The meeting will be held at the Joseph Event Center (102 E First, Joseph, OR) and streamed live on Facebook. https://www.facebook.com/DoubleCreekFire2022
OHA expands eligibility criteria for monkeypox (hMPXV) vaccine
PORTLAND, Ore. – Oregon Health Authority (OHA) has expanded its eligibility criteria for the monkeypox (hMPXV) vaccine. It now includes "anyone who anticipates having or has had recent direct skin-to-skin contact with at least one other person AND who knows other people in their social circles or communities who have had monkeypox."
The new interim monkeypox vaccination guidance for use of the JYNNEOS vaccine was developed with extensive input from community partners, local public health authorities, health care providers and Tribal health organizations, said Tim Menza, M.D., Ph.D., senior health adviser for OHA's monkeypox response.
"It was a community-based process," Menza said. "We heard loud and clear that if we wanted to get people in the door to get vaccinated against monkeypox, we needed to rethink how we talked about who is at greatest risk of infection."
In its vaccine eligibility criteria, the vaccination guidance no longer refers to sexual orientation or gender identity – cisgender men, transgender men, transgender women, and non-binary people who have sex with men – which may have been a barrier for people seeking vaccinations, Menza said. The guidance also clearly states what is known as the most common route of transmission: direct, skin-to-skin contact.
The guidance "no longer calls out specific populations defined by sexual orientation or gender identity. Instead, it calls out the most common route of transmission," Menza explained. "In doing so, we hope to reduce the stigma associated with eligibility for monkeypox vaccination."
In addition to encouraging JYNNEOS vaccination for anyone who anticipates having or has had recent skin-to-skin contact with others and shares a social circle or community with someone who had the virus, the guidance continues to recommend the vaccine for other high-risk persons: anyone who had close contact with someone with monkeypox or who local public health staff identified as being a contact of someone with the virus; laboratory workers who routinely perform monkeypox virus testing; and clinicians who had a high-risk occupational exposure, such as from examining monkeypox lesions or collecting monkeypox specimens without using recommended personal protective equipment.
The guidance also encourages vaccine providers to "think creatively" in planning vaccine events, Menza said. For example, it recommends providers work in partnership with community-based organizations or local businesses to offer "venue-based vaccine events" that prioritize communities most affected by monkeypox, which will make vaccines more accessible and acceptable. Venue-based vaccine clinics are those that occur in spaces or at events frequented by people from communities most affected by monkeypox. For example, OHA and partners have been offering vaccines at large community events, nightclubs and bathhouses.
Anyone who requests the vaccine at community-based vaccine events, should receive it, the guidance states.
When possible, vaccine providers should integrate monkeypox vaccine administration with the influenza vaccine, COVID-19 vaccines and boosters, COVID-19 testing, HIV/STI testing, HIV pre-exposure prophylaxis (PrEP) information and referrals, and harm-reduction education and outreach. Combining services will reduce stigma related to receiving a monkeypox vaccine "in that people could come to a vaccine event for one of several services," according to the guidance.
"We want these events to feel more like a health fair," Menza explained.
Menza believes the expanded monkeypox vaccination guidance represents a new phase in the state's response to the outbreak.
"Initially, folks were stepping forward, and we had a lot of demand for the vaccine up front," he said. "In the last four weeks, since mid-August, we've seen a steep drop-off in demand. Wait lists have dropped to zero, and available slots are not being filled. We need to reinvigorate our vaccination campaign and find new ways to get the vaccine to people who most need it."
Free webinar to learn about COVID-19 treatments
Join us this Friday, Sept. 16 at noon for a free webinar to learn about COVID-19 treatments: http://ow.ly/ulYt50KKKfX You'll have the opportunity to ask questions during the live event or emailing OHA.therapeutics@dhsoha.state.or.us ahead of time.ASL interpreters will be present.
If you're unable to attend the live event, the webinar will be recorded and posted on our website here: http://ow.ly/Om6450KKKfU
Update #1-Suspect located and in OSP custody-Oregon State Police alerting the public of an armed and dangerous suspect last seen in SE Oregon
Update #1-The suspect has been located and is in custody. Further updates will be provided as information becomes available.
==============
On September 14, 2022 at approximately 10:19 AM, the Oregon State Police were advised Humboldt County Sheriff's Office was in pursuit of an armed and dangerous suspect that had committed multiple violent felonies from Salt Lake City, Utah to Elko, Nevada. The vehicle entered Oregon on Hwy 140 and was last seen northbound from Plush, OR.
The vehicle and suspect have not been located. The vehicle is described as burnt orange/silver 2001 Dodge Dakota 4-door. The plate is Nevada-436 NTR. The suspect is described as a white male adult, approximately 6 feet tall with a thin build, and beard. His clothing has been described as black jacket, brown pants with a baseball cap. The pants were also described as tan camouflage.
The suspect should be considered armed and dangerous, having committed prior home invasions and car-jackings. He should not be approached and if seen call 911 or contact the Oregon State Police Dispatch Center at 800-442-0776 or OSP (677) from your mobile phone.
Oregon Supportive Housing Institute reveals projects to develop tenant-centered, high-quality supportive housing
SALEM, OR – Oregon Housing and Community Services (OHCS) and the Corporation for Supportive Housing (CSH) announced nine innovative projects that emerged from the third Oregon Supportive Housing Institute (SHI). The SHI is designed to increase the pipeline and supply of quality affordable housing paired with comprehensive support services.
Oregon Governor Kate Brown, provided a message to the project teams, stating "I am so grateful for your work to create more permanent supportive housing in our Oregon communities. Your work is critical in helping our neighbors who are experiencing chronic homelessness to return to safe, stable, and affordable housing."
The nine project teams from across the state met over five months for intensive training and technical assistance to develop permanent supportive housing (PSH) projects. Permanent supportive housing is a national model that effectively serves individuals and families experiencing long-term homelessness. By providing on-site, individualized services, PSH leads to cost savings in public systems, particularly within healthcare and justice systems, and long-term housing stability for vulnerable households.
"I believe that in this space today, it represents our shared values of community building, commitment to our beloved communities, and the reality that us here today is a signal that we do not accept homelessness as a fact of life," said OHCS Director Andrea Bell.
The 2022 Oregon SHI projects focus on developing high-quality homes for chronically homeless households. Some projects are specifically designed for homeless youth transitioning out of foster care or state custody, veterans, and/or individuals who identify as LGBTQIA2S+ and Black, Indigenous, and People of Color (BIPOC). Also, there are several projects serving rural communities throughout the state.
As Rae Trotta, CSH Senior Program Manager said, "Our Supportive Housing Institutes are training engagements to support quality planning for supportive housing projects, but what we're really doing over these five months is community building."
After the launch of the SHI in 2019, PSH expertise and developer capacity greatly expanded and have led to a significant increase in PSH across Oregon. Twenty-seven teams have graduated from the SHI since 2019, resulting in 525 new PSH units approved for funding by the Oregon Housing Stability Council.
"I want to extend my congratulations to all the project teams and thank you for allowing us to learn along with you and to support your efforts to advance supportive housing opportunities," said CSH President and CEO, Deborah De Santis.
About Oregon Supportive Housing Institute
The Oregon Supportive Housing Institute (SHI) is a signature initiative of Corporation for Supportive Housing (CSH) in collaboration with and support from Oregon Housing and Community Services (OHCS). Since its start in the state, 27 teams have participated in the Oregon SHI which has resulted in 525 new permanent supportive housing units. The Oregon SHI has had diverse statewide representation from every region in Oregon, including projects from Central Oregon (2 – Bend and Warm Springs), Coastal Regions (4 –Astoria (2), Coos Bay/North Bend, Toledo), Corvallis, Eastern Oregon (2 – Ontario and Lakeview), Eugene (2), Portland (7), greater Portland Metro (4 – Gladstone, Happy Valley, Newberg, Tualatin/Tigard), Salem (2), Southern Oregon (2 – Medford/Grants Pass, Roseburg).
About Oregon Housing and Community Services
Oregon Housing and Community Services provide resources for Oregonians to reduce poverty and increase access to stable housing. Our intentional focus on housing and community services allows the agency to serve Oregonians across the housing continuum, including preventing homelessness, providing housing stability support, financing the building and preservation of affordable housing, and encouraging homeownership.
About Corporation for Supportive Housing (CSH)
The Corporation for Supportive Housing (CSH) is the national champion for supportive housing, demonstrating its potential to improve the lives of very vulnerable individuals and families by helping communities create more than 385,000 real homes for people who desperately need them. CSH engages broader systems to fully invest in solutions that drive equity, help people thrive, and harness data to generate concrete and sustainable results. Visit us at www.csh. —- Oregon Housing and Community Services
Oregon State Police Northwest Region Marijuana Team Serves Search Warrant, Recovers Stolen Property, and Rescues Livestock
On September 13, 2022, the Oregon State Police, Drug Enforcement Section, Northwest Region Marijuana Team (OSP NWR MJ) served search warrants on South Criteser Road, south of Oregon City, OR. Investigators with NWR MJ began the investigation after discovering 22 greenhouses not registered to grow hemp or licensed to grow marijuana.
During the search warrant operation, investigators found nine horses and four cattle that were malnourished and in need of veterinary care. The Oregon Humane Society and Sound Equine Options, an Oregon based non-profit equine rescue organization, responded to help with documenting animal evidence and to take possession of the horses and cattle.
Also discovered were 2987 marijuana plants, approximately 3000 pounds of bulk marijuana and four firearms. NWRMJ recovered stolen property including two tractors, a track hoe, a travel trailer, a heavy-haul trailer, a pickup truck and an SUV. NWR MJ seized a Lamborghini sports car as a suspected proceed of the marijuana growing operation.
Investigators contacted eight individuals living in multiple locations throughout the approximately 75-acre property. The case and potential felony marijuana and animal neglect charges will be referred to the Clackamas County District Attorney's Office.
NWR MJ was assisted in the operation by the Clackamas County Interagency Taskforce, the Westside Interagency Narcotics Team, the Linn Interagency Narcotics Enforcement Team, the Gresham Police Department, Clackamas County Code Enforcement, The Oregon Humane Society, and Sound Equine Options.
Advocates Say Oregon's Homeless Youth Go Largely Unnoticed As Need For Services Grows
A yearly Wallet Hub analysis of underprivileged youth in the U.S. consistently ranks Oregon as one of the top states for the number of homeless youth, which they define as people younger than 24.
Source: WalletHub
However, those numbers only account for students enrolled in the education system and do not take into account those who have dropped out or are between the ages of 18 and 24.
Last year, the Oregon Department of Human Services (ODHS) conducted a first-of-its-kind needs assessment, specific to homeless youth, and found that there are over 8000 unhoused individuals in Oregon✎ EditSign that are under the age of 24.
It's a problem that stakeholders say has gone unaddressed for far too long.
"In Oregon, I think long-term it was difficult in some ways, and a struggle to attract state funding into these kinds of projects because they were geographically concentrated in the metro, they were geographically concentrated in the [Willamette] valley," said Jimmy Jones, Executive Director of the Mid-Willamette Valley Community Action Center. The Non-Profit provides a wide array of services to low-income populations in the valley including homeless youth-specific services.
He said the awareness around homeless youth is starting to shift nationwide with more federal grants becoming available to services that deal specifically with homeless individuals who are under the age of 24. Stakeholders say it's a population with unique needs that often goes unnoticed.
"I like to call them the invisible unsheltered population, people when they really think of homelessness they are thinking of older adults," said Ashley Hamilton, Chief Program Officer for the non-profit.
She said they often go unnoticed because they may be couch surfing, or be in and out of homes that are unstable. She also noted that they tend to avoid adults because often they have not had positive experiences with the adults in their lives.
Because of that lack of visibility, the needs of this specific population have also been ignored for many years, Hamilton pointed out that many of the systems of care and case management for individuals experiencing homelessness are centered around adults. For example, many of the models prioritize individuals who have been chronically homeless for transitional housing opportunities.
"Automatically because of their age group and their lack of life experiences it makes them ineligible or unlikely to be prioritized into housing," Hamilton explained.
Those are the type of barriers that the non-profit tried to address with services geared specifically towards individuals under 24 who are experiencing homelessness. The organization runs a youth drop-in center and shelter in Salem and is expanding this same model to Polk County. Hamilton noted that the county has one of the state's highest numbers of homeless youth per capita and pointed out that it is often difficult for kids to travel to Salem from rural areas.
Thanks to a $3.7million grant from the U.S Department of Housing and Urban Development's Youth Homelessness Demonstration Project, the new drop-in center and shelter are expected to open their doors sometime in early 2023.
Jones said he is glad to see some progress being made in terms of funding these youth-specific resources but noted that more needs to be done, "to make sure that folks who are 16, 17 and 18 years old right now don't become 27 and 30 year old chronically homeless folks ten years from now."
He said by tackling these issues "upstream," state and federal policymakers can avoid having a bigger and more expensive problem on their hands in the future.
Out of the approximately $400 million that Oregon lawmakers set aside to fund homeless services last year, just over $2 million went specifically to youth services. According to the needs assessment Oregon will need to invest about $150 million to house all of its homeless youth.
A demolition contractor on Thursday imploded the towering smokestack and 19-story boiler building at Portland General Electric's shuttered coal-fired power plant near Boardman, bringing a symbolic close to the era of coal-fired power generation in Oregon.
Imported electricity generated from coal still flows through transmission wires across the Pacific Northwest, but that looks to be winding down soon, too.
Strategically placed explosives toppled the 656-foot tall stack like a logger might fell a tree and collapsed the adjacent boiler building into a heap of concrete chunks and twisted steel. In seconds, a huge cloud of dust enveloped the partially disassembled coal plant. A small crowd of onlookers invited by PGE, including former plant workers oohed and aahed, but mostly refrained from clapping or cheering as the moment was tinged with sadness or melancholy for many.
"Very emotional for me and very emotional for a lot of the people that I worked with for a number of years," saidPGE Vice President of Utility Operations Brad Jenkins, a former plant manager at Boardman.
"The coal plant has been just a workhorse of the fleet for 40 years," Jenkins said. "But if you look around the landscape here, we've got lots of clean, renewable resources coming in. We're transitioning and this is just part of that transition."
PGE livestreamed the controlled demolition on social media but did not enable comments. Before the explosion, a smattering of people on the utility's Facebook page bemoaned the demise of the coal plant. A recurrent theme among those commentators was that the Northwest needs reliable, baseload power such as what Boardman provided to balance intermittent renewable energy sources.
Jenkins said the fleet of natural gas power plants in the region would provide grid stability for the coming years until those are phased out and replaced with developing, zero emissions technologies.
This is just a small compilation of missing women and their pictures in the area. There are of course women missing all over Oregon and men and children missing too. We don't mean to dismiss that, however, there is an inordinate amount of women who go missing each week and there could possibly be a connection with an anomaly or two here and there. Sadly most of them never get any attention. Family and friends must keep any information going and lead investigations so that they aren't just forgotten.
https://www.facebook.com/pg/Have-You-Seen-Me-Southern-Oregons-Missing-People-161249961222839/posts/